Optoma
OPTOMA DS9120MGA 120" Pull Down Screen (Aluminium Case)
£249.99
Includes free delivery
Product Features
120" diagonal 16:9 manual pull down screen
Wall and ceiling mountable with sliding brackets
Limitless screen positioning
Slow retraction mechanism
120" diagonal 16:9 manual pull down screen
A premium, easy to operate manual screen that comes in an elegant white curved aluminium casing. A perfect addition to creating your own home cinema.
Supplied with floating "L" brackets, it can be easily mounted directly to a wall or ceiling. It even has the ability to be suspended from the ceiling. Great for rooms with high ceilings such as churches.
Ideal for use in meeting rooms, classrooms or other spaces where a blank wall is unavailable or not flat.
Fiberglass matte white fabric
A high quality durable long lasting screen material comprised of four layers and incorporates top grade fiberglass as its main support layer. It features high resistance to temperature, fire, moisture, deformation and stretching. The overall material is also mildew resistant and free from curving. The outer surface is infused with PVC microdots that help produce and reflect the best possible images with a wide and uniform 160 degree viewing angle.
The fabric is certified by the world renowned Image Science Foundation for its superb performance.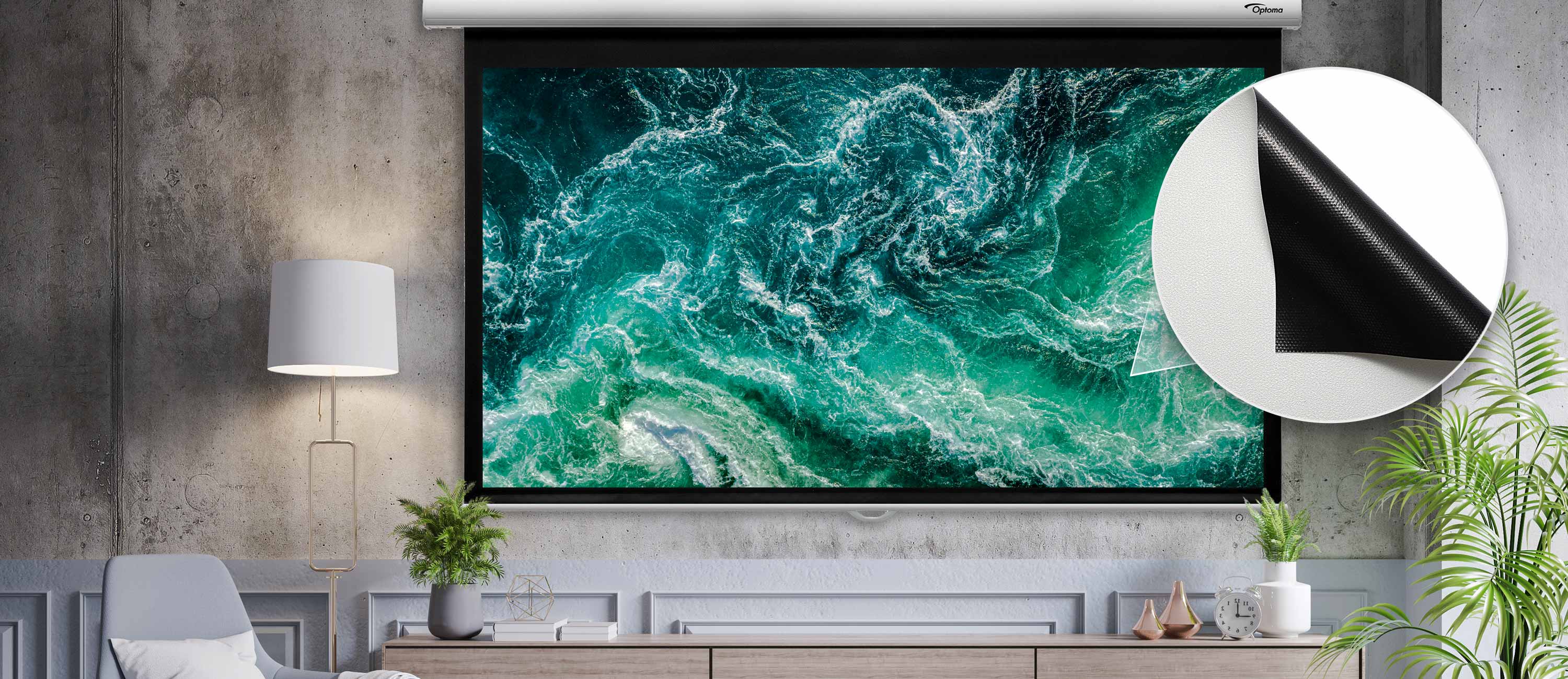 Specification
Viewing size (WxH) (mm) :-
Black border left and right :-
Dimensions (W x D x H) mm :-